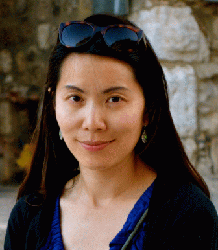 Lin Fang
Associate Professor & Ph.D. Program Director
Factor-Inwentash Chair in Children's Mental Health
Ph.D., Columbia University
Phone Number:
(416) 946-5084
Research Interests:
Cross-cultural experiences
Parent-child relationships
Psychosocial adjustment of immigrant families
Substance abuse prevention
Underage drinking
Web-based intervention programming
Evidence-based practice in social work agencies
Mental health services to immigrants, refugees, ethnocultulral and racialized groups
Risk and protective factors of substance abuse among adolescents
Biography:
Lin Fang joined the Factor-Inwentash Faculty of Social Work in 2008. She is currently an Associate Professor, holds the Factor-Inwentash Chair in Children's Mental Health and is the Director of the PhD Program. Lin has over 10 years of clinical experience as a Licensed Clinical Social Worker in New York State. Prior to joining FIFSW, she was a research scientist and an adjunct assistant professor at Columbia University.
Lin's program of research has focused on advancing the theoretical and empirical knowledge of positive child and youth development through etiology and intervention research as well as community-based research and services. She has published and presented widely in the areas of adolescent substance use, information and communication technologies (ICTs), and mental health and cross-cultural experiences among immigrant youth.
Lin is currently the PI and co-Investigator on SSHRC grants: 'This is My Regent Park": Perspectives from Young People' (2019-2021); 'Queery'ing resilience: Leveraging information & communication technologies to negotiate gender and sexual minority youth identity and wellbeing within diverse global contexts' (2018-2025); and '#SocialWork: Informal Use of Information and Communication Technology as an Adjunct to Traditional Face-to-Face Practice' (2016-2019). She is also a co-Investigator on an Ontario Institute for Cancer Research (OICR) grant 'Building an Artificial Intelligent System to Enhance Online Support Groups in Cancer' (2019-2021).
Lin is known for being able to effectively blend knowledge and skills of clinical practice with theories and research evidence in her presentations. She is the recipient of the 2015-2016 Teaching Award at FIFSW.