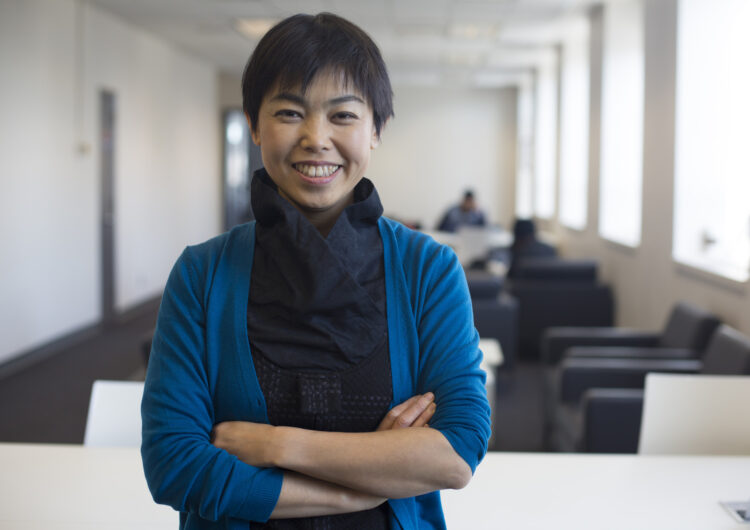 Izumi Sakamoto
Associate Professor
Ph.D., Social Work & Social Psychology, University of Michigan
Phone Number:
(416) 946-8224
Research Interests:
Immigration
"Canadian experience" (immigrant employment discrimination)
Japanese Canadian
community-based, participatory, arts-based research
intersectionality, anti-oppression and activism
Biography:
Izumi Sakamoto joined the Factor-Inwentash Faculty of Social Work in 2002 as an Assistant Professor and is currently an Associate Professor. Izumi is an Academic Fellow with the Centre for Critical Qualitative Health Research, and affiliated with the Asian Institute, Munk School of Global Affairs.  She is a former Fulbright Scholar and brings interdisciplinary perspectives from social work, social psychology, and cultural psychology.
Izumi's research has focused on immigration, anti-oppressive practice, gender, empowerment, critical consciousness, community organizing, and the arts, often using qualitative, community-based and arts-informed research methodologies. Izumi currently leads a research project examining the contemporary artistic practices and activism addressing the family/community memories of the wartime incarceration of Japanese Canadians. Izumi's research has been shedding light on the experiences of im/migrants for the past 20 years. For example, she developed a Model of Cultural Negotiation for immigrant acculturation and integration; conducted media analysis on the notion of skilled immigrants and "Canadian experience"; and collaboratively mobilized knowledge for employers to consider diverse talents beyond Canadian experience.  Her award-winning research on homelessness explored the social networks of people who are homeless, specifically of Indigenous women and transwomen. An ensuing collaborative knowledge-synthesis project resulted in a joint exhibition and creative research dissemination approaches toward social change.
In 2013, her collaborative research on immigrant employment helped the Ontario Human Rights Commission to create the "Policy on removing the 'Canadian experience' barrier".  Subsequently, Izumi was awarded the 2014 Pioneers for Change Award (Women in Leadership category) by Skills for Change, Toronto.  She is a frequent invited speaker at research colloquia and conferences; for example, recently, she was a keynote speaker in Singapore and Japan, and an invited speaker in colloquia organized by the University of Michigan and the University of Southern California.