Kelly MacCready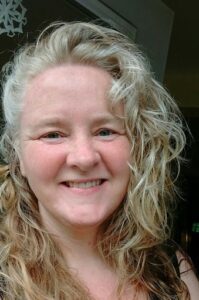 MSW, University of Toronto, 1999
BA, Women's Studies, McGill University, 1993
Kelly is a FIFSW doctoral student, community worker, activist and educator with over 20 years of practice experience in diverse communities in Toronto and Central America. She has worked in a counseling and community support capacity in Toronto for 17 years, predominantly with women experiencing poverty, violence and/or abuse, homelessness and mental health issues.
Her research interests include the conceptualization of mental health and it's intersections with poverty, gender and aging; critical, feminist and queer theory; critical pedagogy, popular education and participatory action research; body image and fat studies; mad studies/mad pride and the application of intersectionality theories to social work practice.
Kelly is a 2017-2018 Ontario Graduate Scholar and is thrilled to be part of the FIFSW community.