Christina Hyland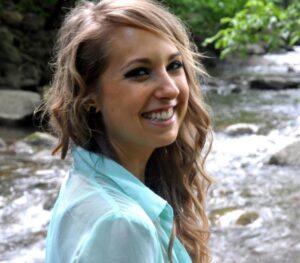 Email: christina.hyland@mail.utoronto.ca
BSW – McMaster University
BA Sociology – McMaster University
MSW – York University
RHN (Registered Holistic Nutritionist) – Canadian School of Natural Nutrition
Research Interests: Food insecurity, food justice, eating concerns/body image/fat studies, homeless youth, poverty, nutrition and mental health, social justice, trauma, traumatic brain injuries, access to social services, healthcare access and equity, social determinants of physical and mental health, stigma and discrimination, epistemic (in)justice.
Christina is a second-year doctoral student at the Factor-Inwentash Faculty of Social Work at the University of Toronto. Christina's previous research has focused on the mental health implications of food insecurity as experienced by impoverished and homeless youth. Her passion surrounding access to food/nutrition as a social determinant of physical/mental health along with her history in working with impoverished youth with eating disorders and body image concerns has led her to further her education in the area of nutrition. Christina's background in nutrition, mental health and food justice has served as an area of advocacy throughout her career. As such, Christina has engaged in pubic speaking as well as program evaluation/development for social service agencies. Christina has been awarded as an Ontario Graduate Scholar for 2017-2018.
Christina has practiced as a clinical social worker as well as a community-based coordinator/activist primarily working with youth living in situations of homelessness, poverty and food insecurity within Hamilton and across the GTA. Christina's clinical work expanded to developing a private practice in addition to her work at a pregnant and parenting teen agency of Peel Region. As part of a multi-disciplinary team, Christina continues to provide nutrition and social work services to individuals suffering from traumatic brain injuries. Her previous position as a part-time professor at Tyndale University and College provided her with the opportunity of teaching several courses including introductory sociology and social work courses, social welfare and advanced studies in women's health (social determinants of health and nutrition focus). Currently she is a practicing private clinician at a clinic in Port Credit providing mental health counseling to a diverse population of youth and adults; primarily those struggling with eating disorders and body image concerns. Her lens of practice is founded within a critical feminist, queer theoretical and psychodynamic lens of which continues to guide her research interests and endeavours.