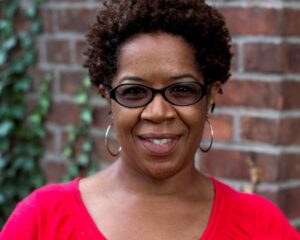 Lori A. Chambers
Status:
Postdoctoral Fellow
Biography:
Lori A. Chambers, MSW, Ph.D., RSW, is a community health researcher whose work focuses on the health and well-being of racialized communities living with or impacted by HIV. Lori has participated in the Canadian HIV response for over 20 years, working as a volunteer, front-line worker, and researcher. She continues her voluntary service in the HIV response, collaborating on community-based research and participating on projects that develop participatory, culturally responsive arts-based approaches to gathering and sharing knowledge on HIV prevention, treatment, care, and resilience.
In collaboration with community advocates of African descent, she is co-leading "Because She Cares," a narrative project that uses poetry and performance to translate and mobilize research exploring the HIV service work experiences of African immigrant women living with HIV.
Lori received her Bachelor of Social Work (BSW) at York University, Master of Social Work (MSW) at the University of Toronto, and her Ph.D. in Social Sciences in the School of Social Work at McMaster University.  She currently holds a post-doctoral fellowship at the Factor-Inwentash Faculty of Social Work at the University of Toronto.
To learn more about the Because She Cares project, please visit www.becauseshecares.com or @bscaresca (Twitter and Instagram).