New podcast by Associate Professor Carmen Logie explores why stigma matters and what we can do about it
Categories:
Carmen Logie
Associate Professor Carmen Logie has launched a new podcast focused on stigma. Each episode features a different guest who, together with Logie, explores the topic from a different angle.
Everybody Hates Me: Let's Talk About Stigma asks: Why does stigma matter? What does it look like? And what can we do about it?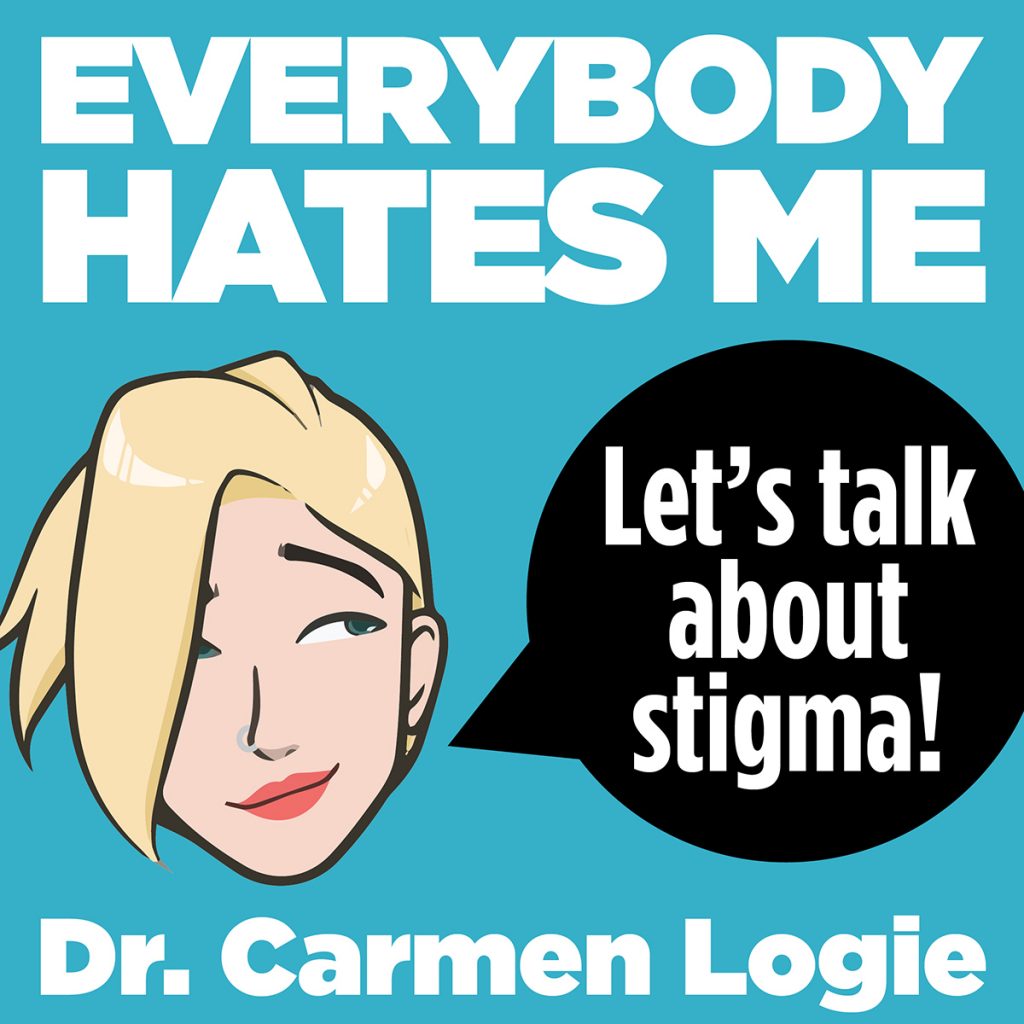 Recent episodes have included:
Dr. Notisha Massaquoi (MSW 1997) on the survival and well-being of racialized communities
Dr. Anne Stangl on recognizing stigma and standing up against it
Muluba Habanyama on journeys with HIV stigma, giving yourself your best chance, and allyship
#FIFSW Associate Professor Dr. Charmaine Williams on racism, mental health stigma and intersectionality
The podcast is available to download via Apple Podcasts, Spotify, and Google Podcasts.
Dr. Carmen Logie joined the Factor-Inwentash Faculty of Social Work in 2013 as an Assistant Professor and is currently an Associate Professor. She is an Adjunct Scientist at Women's College Research Institute. She holds the Canadian Research Chair in Global Health Equity and Social Justice with Marginalized Populations.
Dr. Logie's research program advances understanding of, and develops interventions to address, stigma and other social ecological factors associated with HIV and STI prevention and care. She is particularly interested in understanding and addressing intersectional stigma and its sexual and reproductive health impacts, with a focus on HIV and STI. Her current research focuses on HIV/STI prevention, testing and care cascades in Canada, Uganda and Jamaica with people living with HIV, refugee and other displaced youth, LGBT communities, Indigenous youth, and persons at the intersection of these identities.