Congratulations to the Class of 2021
Today, June, 23, 2021, members of the Class of 2021 will join FIFSW's esteemed community of alumni. U of T is marking this momentous occasion with a virtual convocation at Noon. All are welcome to view the ceremony on U of T's Convocation Hub website.
---
Video greetings from FIFSW faculty & staff
---
A message from Dean Voisin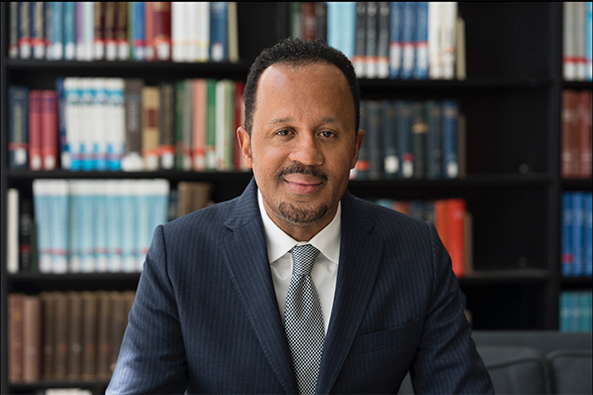 Dear Graduates,
Congratulations on the completion of your well-earned degree!
This momentous occasion marks the beginning of a new chapter in your professional and personal lives. You have successfully earned your degree in the midst of a yearlong global COVID-19 pandemic. You have experienced personal and professional growth amid challenges that position you to embrace the possibilities and opportunities that lay ahead.
The class of 2021 is graduating at a time when our society faces considerable challenges and uncertainty. However, as I look at our cohort of graduates, I am full of hope for our society and our profession. Social workers are agents of change who promote hope. We share a deep commitment to building a better world — particularly for people and populations that are overlooked and confronted by racial, social and economic inequality. I am confident that you have been provided with a strong foundation to advocate for our common humanity.
Factor-Inwentash Faculty graduates are on the front lines of social impact. As you graduate today from Canada's oldest school of social work, ranked #1 in Canada and #2 worldwide, you join an esteemed community of alumni who represent the best of our profession, both in Canada and around the globe.
I encourage you to remain involved with the community you built here at the University of Toronto and participate as alumni and as mentors to future FIFSW students in our shared mission to transform the world.
In service,
Dexter R. Voisin
Dean & Professor
Factor-Inwentash Faculty of Social Work
---
Graduating students in the news
Click here to look back at some stories that featured members of the Class of 2021 this past academic year.
---
A letter to new graduates from Andria Allen, president of the FIFSW Alumni Association
On behalf of the FIFSW Alumni Association, I wish to congratulate you on reaching this important milestone. As graduates of the Factor-Inwentash Faculty of Social Work, you are now members of our Alumni Association. It is my pleasure to welcome you to this prestigious group.
+ Click here to read the full letter
---
7 ways to stay in touch after graduation
Graduation doesn't mean goodbye! Here are 7 ways to keep in touch with FIFSW as a new member of our alumni community.
---