How the social work profession has promoted racism without racists: Real talk about anti-Black racism
March 26 @ 6:00 pm

-

7:00 pm
Join FIFSW for a dynamic panel discussion on how anti-Black racism has been long manifested across the continuum of the social work profession. Insights will be shared from the student, educator, researcher, policy and practitioner levels, and strategies to curtail anti-Black racism will be highlighted.
This past year, schools of social work, professional associations, and others have hosted talks on anti-Black racism in our society. On March 26, FIFSW extends these conversations by bringing together social workers at various system levels to discuss curtailing anti-Black racism.
---
Panelists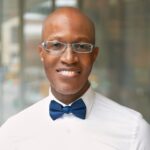 Keith Adamson
An Assistant Professor, Teaching Stream at FIFSW, Keith Adamson holds more than 20 years of progressive senior management experience in clinical, management and professional practice leadership roles, as well as expertise in Clinical Governance at Mackenzie Health, Women's College Hospital, St. Joseph's Health Centre in Toronto, and Holland Bloorview Kids Rehabilitation Hospital. Keith's professional appointments extend to being the past Chair of the Toronto Health Sciences Academic Network on Inter-professional Collaborative practice, a past Vice-President at the Parkdale Community Health Centre (Toronto), Co-Chair of the Mississauga Halton Local Health Integration Network's Health Professionals Advisory Committee, and the President of the Ontario Association of Social Workers (2014-2018). Keith's research explores innovative pedagogical approaches to interprofessional education and practice, new roles for social work within a changing healthcare system, and how compassionate care and empathy can be enhanced in social work education through collaboration with service users, clients and their families.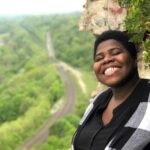 Joelleann Forbes
Joelleann (Joelle) Forbes (MSW 2018) is a registered social worker and mental health therapist at Women's Health in Women's Hands Community Health Centre. She holds a BA in Bioethics and a Master of Social Work degree from the Factor-Inwentash Faculty of Social Work, University of Toronto. She uses anti-oppressive, anti-racism, and strength-based frameworks in her practice working with racialized communities. Further, her practice philosophy reaffirms the importance of empowering communities, addressing the social determinates of health, and witnessing person-centered pathways to healing. Joelleann also has extensive community research experience supporting a U of T-led project on family mental health and has published literature on Africentric social work practice.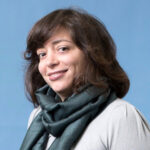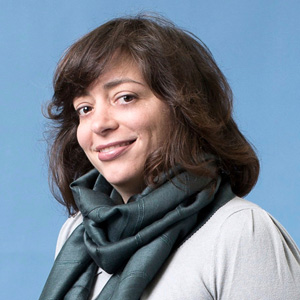 Bryn King
Bryn King is an Assistant Professor at the Factor-Inwentash Faculty of Social Work and an Affiliated Researcher at the Children's Data Network, University of Southern California and the California Child Welfare Indicators Project, University of California, Berkeley. Bryn has recently co-founded the Youth Wellness Lab, a research collaborative at FIFSW called that brings together researchers, practitioners, and youth towards the goal of improving services and outcomes for young people across service sectors. Bryn's research examines the epidemiology, service involvement, and outcomes of children and youth who are maltreated and come to the attention of the child protective system in North America. She has examined the likelihood, risk factors, and experiences of early childbirth and parenting among adolescents involved with the child protective system; assessed differences in clinical presentation, decision-making, and investigation outcomes across race/ethnicity, gender, and other key demographic and maltreatment characteristics; and measured the specific needs of adolescents investigated for maltreatment concerns.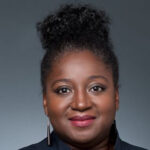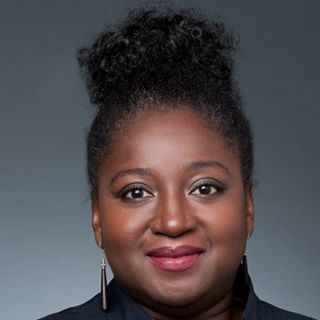 Notisha Massaquoi
Notisha Massaquoi (MSW 1997) has been an enthusiastic advocate for advancements in Black women's healthcare globally for more than 30 years. Many know her as the long-time Executive Director of Women's Health in Women's Hands Community Health Centre in Toronto Canada.   Her early career in social services helped establish several organizations and programs which served the newly emerging African Communities in Canada, such as Africans in Partnership Against AIDS, The African Resource and Communications Centre and Harambe Centres Canada.  Notisha currently serves as the Co-Chair of the Toronto Police Services Board Anti-Racism Advisory Panel and is a Board Trustee for the Centre for Addiction and Mental Health.  She has also inspired many youth and students (including those at FIFSW) as both a teacher and mentor. Notisha is currently a Provost's Postdoctoral Fellow at FIFSW.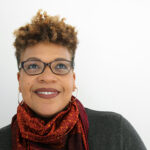 Tanya Sharpe
Tanya Sharpe joined the Factor-Inwentash Faculty in July 2018 after serving as an Associate Professor at the University of Maryland, Baltimore School of Social Work for 11 years. She received her Ph.D. in Social Work from Boston College. Tanya is a community-based researcher who is passionately committed to the development of culturally responsive approaches and sustainable opportunities allowing Black communities to thrive in the face of homicide violence. Her research examines sociocultural factors that influence the coping strategies of Black family members and friends of homicide victims. She has developed culturally appropriate interventions and best practices designed to assist African-American survivors of homicide victims in the management of their grief and bereavement. Her comprehensive Model of Coping for African-American Survivors of Homicide Victims has informed the development of a psychosocial educational intervention (Sharpe, Iwamoto, Massey & Michalopoulos, 2018), and a tool of measurement designed to assess the needs and coping strategies of African-American survivors of homicide victims. Tanya currently holds the Endowed Chair in Social Work in the Global Community and is the founder and director of the Centre of Research and Innovation for Black Survivors of Homicide Victims (The CRIB).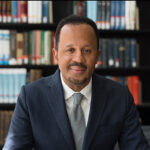 Moderator: Dexter Voisin
Dexter Voisin is the Dean of the University of Toronto's Factor-Inwentash Faculty of Social Work, where he holds the Sandra Rotman Chair in Social Work. Prior to his appointment at U of T, he was Professor at the School of Social Service Administration at the University of Chicago for two decades. During this time, he was a Faculty affiliate at both the Center for the Study of Race, Culture, and Politics and the Center for Health and the Social Sciences. He was also the Director of the STI/HIV Intervention Network (SHINE) and Co-Director of the Chicago Center for HIV Elimination (CCHE). Dexter's scholarship examines the impact of structural, neighborhood and police violence on the life chances and behavioral trajectories of urban youth and the protective factors that protect youth in the presence of such adversities. His research demonstrates that exposure to structural and neighborhood violence is correlated with youth mental health problems, school failure, negative peer networks, and high rates of HIV-related risk behaviors. His latest project is a book entitled America the Beautiful and Violent: Black Youth and Neighborhood Trauma in Chicago, which was published by Columbia University Press in August 2019.
Dexter recently published a piece on the constellation of restraints on Black life for Zócalo Public Square. We invite you to read it here.