#ChooseToChallenge: Rupaleem Bhuyan and Margarita Pintín-Pérez highlight the structural violence facing migrant women
An article by Associate Professor Rupaleem Bhuyan and #FIFSW alumna Margarita Pintín-Pérez highlights the "call from migrant leaders to challenge systemic inequalities in our social, economic, and health care systems that are fueling the syndemics of COVID-19, gender-based violence (GBV) and systemic racism facing non-status, refugee and immigrant women."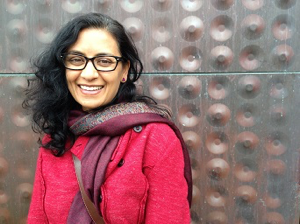 Write Bhuyan and Pintín-Pérez:
In their commentary published in BMJ Global Health, Stark et al (2020) argue that "the drivers and impacts of COVID-19 and GBV do not occur in isolation; rather, they present as a syndemic—each is made more destructive by the presence of the other." Although risk of illness from COVID-19 does not increases the risk of GBV, our public health and economic response to the COVID-19 pandemic have only magnified long-standing inequalities for racialized migrant women leading to higher rates of COVID-19 infection, loss of life, and more severe cases of gender-based violence (Scotten, 2021, February 11).
The authors argue that challenging "the systemic inequalities that are fueling the syndemics of COVID-19, gender-based violence, and systemic racism" is imperative. This includes supporting economic and labour campaigns as well as advocating for full and permanent immigration status.