Jane Sanders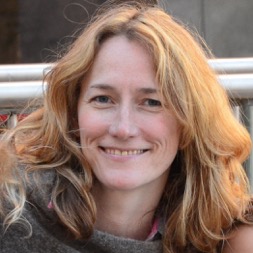 Jane is currently working toward completion of her PhD at the Factor Inwentash Faculty of Social Work. She holds a Master of Social Work degree from Wilfred Laurier University with a focus on Individuals, Families and Groups. She holds a Bachelor of Social Work and a Bachelor of Arts in Psychology from McMaster University.
Jane has been a social worker and therapist for over 25 years with a focus on children and families. Her extensive clinical experience comes with a solid understanding of the application of social work services and mental health strategies within a variety of settings including hospital mental health, community mental health, child protection, and academic. Her clinical skills are partnered with experience in clinical supervision, program coordination, and program and policy development. These include lead in the development and coordination of the Mood and Anxiety Program (MAP), a joint initiative between Lakeridge Health and Ontario Shores, author of the parent component of the MAP group, as well as author of the Trauma Protocol for the Inpatient Program of the Child Youth and Family Program at Lakeridge Health. Jane has been certified as a trainer for Mental Health First Aid Canada and has been involved in the Durham Talking about Mental Illness Coalition as a facilitator and coalition member. Jane began teaching in 2003 as a field educator with the University of Toronto and subsequently as course instructor at Durham College. Jane continues to provide trauma assessment and treatment with complex cases and clinical supervision in a number of locations. In addition to Research Assistant for the Elements of Social Work and Lab course in the Master of Social Work Program of University of Toronto, Jane is currently Research Assistant on a large, SSHRC funded, school-based research project and on a proposal for a study into the use of trauma informed care in children's mental health and child welfare sectors.
Jane's research interests include: child and adolescent mental health, trauma, Trauma Informed Care, educational implications for children and youth who have experienced trauma, students who have been expelled, complex families, supervision and social work education, the clinical application of research and evidence based models, policy and clinical program development.