Ahmad Farid Asey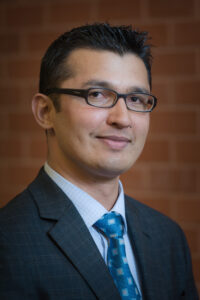 MA in Political Science, University of British Columbia, Vancouver, BC; BA (Joint Honours) in Political Science and History, University of Waterloo, Waterloo, ON.
Ahmad is a second year doctoral student at the Factor-Inwentash Faculty of Social Work. He is interested in examining factors affecting health and wellbeing of active duty and former Canadian Armed Forces personnel.
Ahmad holds a fellowship from Canadian Institutes of Health Research (CIHR) Strategic Training in Public Health Policy through the Dalla Lana School of Public Health at the University of Toronto. He is also an Ontario Graduate Scholar and a recipient of the Royal Bank of Canada (RBC) Fellowship through the Centre for Applied Social Research (CASR). Furthermore, he is a past recipient of the Joseph-Armand Bombardier Canada Graduate Scholarship from the Social Sciences and Humanities Research Council (SSHRC).
Ahmad has a broad range of professional experience. Prior to joining the University of Toronto, he was working with a provincial government as a policy analyst. He has also managed a program delivering aid and administering services to Government-Assisted Refugees through COSTI Immigrant Services, a non-profit charitable organization in the Greater Toronto Area. In addition, Ahmad has worked with the United Nations High Commissioner for Refugees (UNHCR) and the United Nations Children's Fund (UNICEF) overseas.