Courtney Defriend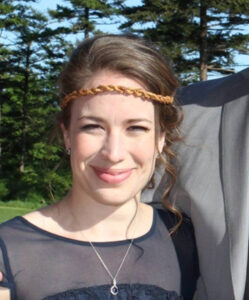 Status:
Sessional Lecturer
Biography:
Ti'yuqtunat (Courtney Defriend) was born and raised in Nanaimo. Her mother is a status Indian from Stz'uminus First Nation and her father originally comes from Scotland. Working at the Nanaimo Aboriginal Friendship Centre she has been exposed to traditional teachings from First Nations people all over Canada while working front line with families in her roles as support worker, young mom's transitional housing worker, family connections worker, and more recently in administration and program development.
Courtney also owns a business working with communities around spiritual and emotional healing through group workshops, education, and youth conferences. Courtney has worked an exceptional amount with interdisciplinary teams, specifically working on social issues such as mental health, addictions, and homelessness.
Courtney has a Bachelor of Arts in Child and Youth Care and a Master of Arts in Leadership. She has recently completed a certificate in Family Mediation as she has much passion working with the child welfare system and the complexities within family systems.